L`Oreal Paris Smooth Intense Smoothening Conditioner Review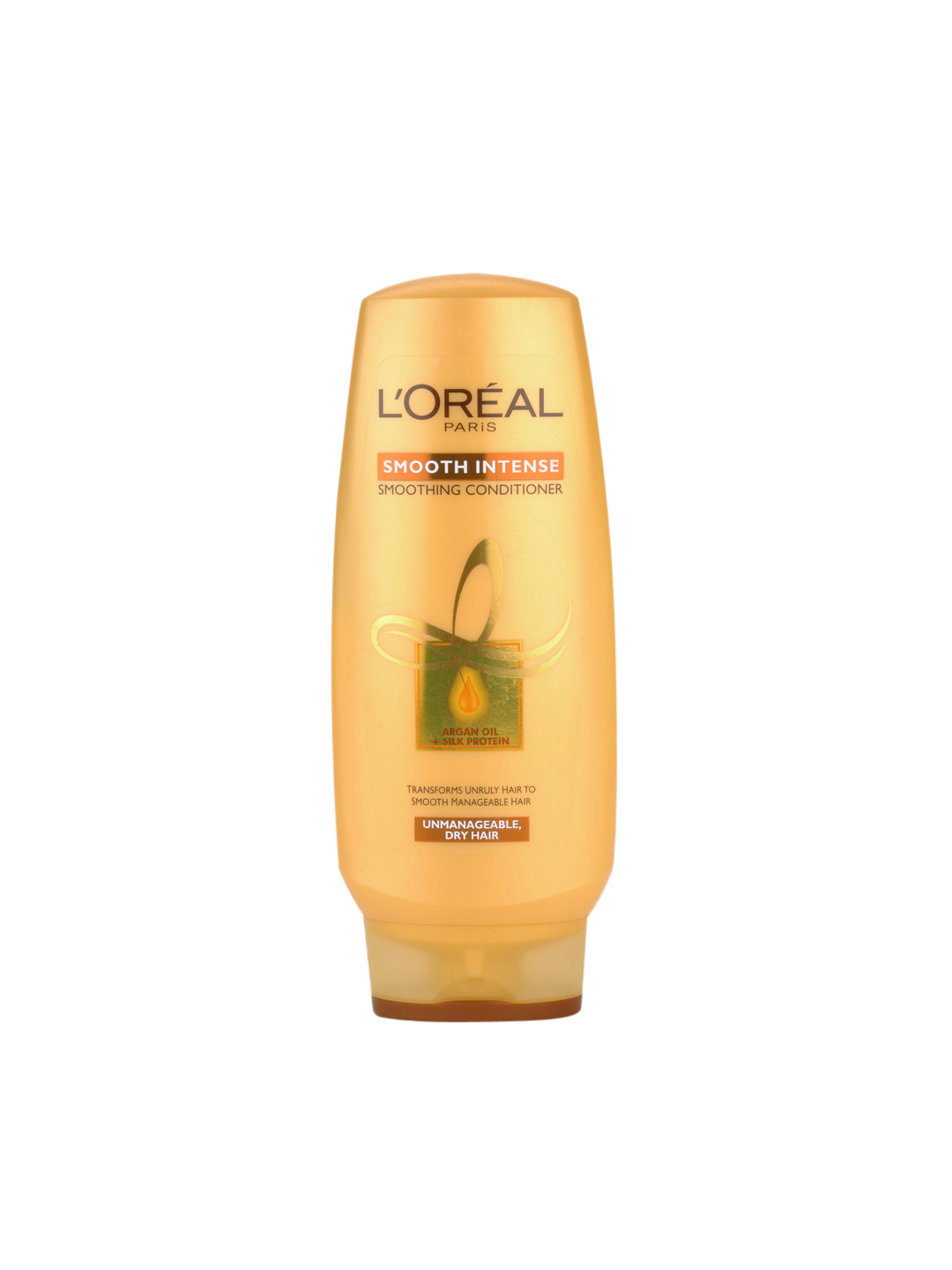 L'oreal comes out with a great range of hair products. No wonder I had to try out this one when it was just launched. The product promised Argan oil in it and I could not stop myself from getting it.
The product claims to smooth out rough hair and leave it manageable and less frizz prone.
I have really thick hair which is prone to frizz and fly aways at my forehead area. When I am under stress I look like a spark plug was used on my hair. I am always on the look out for something to tame my hair on such days and these days, it happens to require taming quite often.
The packaging is nice with a flip cap at the bottom, it's easy to travel with and there is no spillage of product in any way.
I usually carry products with such packaging whenever I go somewhere on a short visit.
The conditioner is very creamy in consistency, quite thick and golden buttery soft yellow colour - the kind I would like my walls at home painted :)
It smells floral but not a heady floral sort of smell.
In the shower, it smoothes out my hair really quickly but upon drying, my hair looks pretty much frizz prone.
It doesn't do much for thick hair which is frizzy in it's natural state so this won't be on my purchase list again.
I also feel it makes my scalp slightly greasy so I need to wash my hair the very next day.
Am done with this bottle so I don't think I will be purchasing this again.
It worked well on my cousin who has finer hair and she loves the product but for me it's just average.
It retails for Rs.150 for 180gm.
Until my next post, stay tuned :)