Pause Applause
My printer's conked off, my room needs cleaning, the cupboards and shelves need to be dusted and organized. A new year is around the corner. A brand new spanking YEAR!
I don't want to miss out on what I did this year and so I am going to get myself organized and zipped up to face everything that's coming my way in the coming year. Time to pull up my socks.
It makes me feel warm when I see people zipping past on their bikes, three people in all carrying bags and luggage on the way to the bus stop, railway station or airports to see off loved ones or travel themselves.
Everyone's hurrying and scurrying to be with their family, kids are munching on plum cakes and home-made brownies, the food everywhere suddenly smells OH SO GOOD!!!
You walk into the streets, there are lights everywhere, people are shopping for a beautiful star or lantern to hang in their homes to bring in more cheer. Parties at the lady's club, choirs arranging christmas carol singers and girls running around to buy accessories to match their party dresses.
Have you all noticed there is something different about this month? I am not quite sure if I noticed this last year but well there is a lot happening right now and I love to just stop and watch people right now. They are all at their best. About me, I am busy with seeing people off at the airport, studying, working and filling up exam forms. Also, trying to squeeze in lots of shopping as there are a lot of great deals and steals going on and am not forgetting to eat all the goodies too. The markets are flooded with pretty baubles and bling.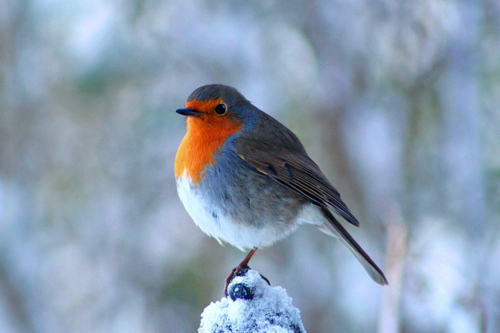 pic courtesy: favim.com
My dad always used to get me home all the Christmas and New year cards that would come to his office. I used to collect them in pretty shoe boxes and tie it up with string. Yes, I am silly that way but ....those were the times I really loved Christmas. If he forgot to bring them home, I would pester him to get them. I just loved looking at the pictures and the cards would be from all over the world, I'd look at the stamps and wonder how far the card traveled to reach us. And I think my favourites were the ones which had these cute little robins in the snow.It just brings back all the memories of home.
I am young, this is my time to roam the streets, enjoy and scream my heart out. This is my time, enjoying while it lasts :)
I have a plan to buy some pieces for my wardrobe, squeeze some movies in since I couldn't see any and I still need to study but heck need to watch at least 2 movies before the year ends, to call it a show!
Hope you are all having a great rush towards to the year end. Another fifteen days to go girls and boys, what are you all upto?